Custom Cabin Design in Van Buren, AR
Turn to us to ensure you have the best in custom cabin design in Van Buren, Arkansas. We are experiencing in providing small cabin floor plans that are well-suited to your expectations. We also offer small custom home design solutions. Check out our building designs down below to see more.
Unique Creations
There is a famous expression that says, "Your home is your castle." While our homes may not be literal castles anymore, the phrase still describes the feeling of security and personalization we should all feel when at home. Our living space is truly ours — and it is at its most comfortable when it reflects our interests and speaks to who we are as people.
For this reason, our team here at Doyle Enterprises Custom Home Design is committed to excellent custom cabin design in Van Buren, AR. We excel at designing small cabins and homes that exceed the expectations of our clients-- both in function and style. By taking your considerations into account, we ensure both a unique structure and a completely satisfying customer experience. Contact us to learn more about our custom design options.
Quality Designs
With years of experience and the vast knowledge that comes from it, we can be trusted to deliver a home or cabin design that will stand the test of time. We conduct our business on the principles of truth, integrity, and a strong work ethic, all of which is reflected in our cabin plans and more. Using our trademark blend of logic and creativity, we make sure to satisfy each and every client.
Weekend Cabin
Lake Cabin
Lodge Style Cabin
Craftsman Cottage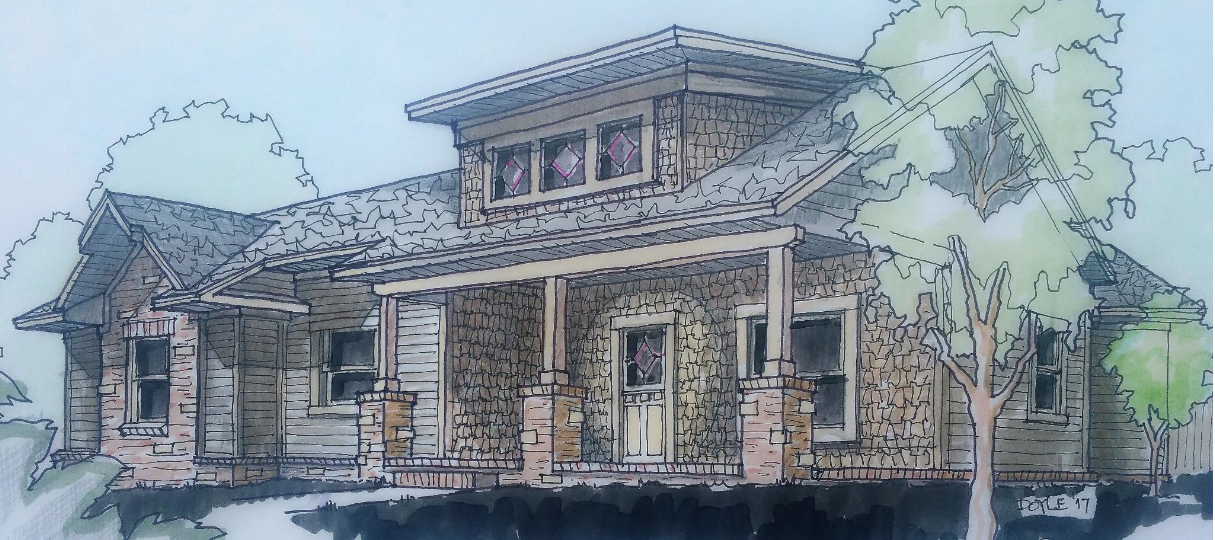 Small Craftsman,
Pie-shaped Lot
Craftsman Bungalow,
before rendering
Narrow Lot
Craftsman Bungalow,
before rendering